Check out photo album from the event in the park on September 15, 2022.
We all agree mingling is best accompanied with food and beverage! So happy to have had a night outdoors with our GPHA family at our September Event in Central Green Park at the Navy Yard. This networking event was so much fun.
We are honored and humbled to have so many sponsors to thank for last week's event. You make our events possible and we could not host them without your loyal support. Think of them when servicing your business.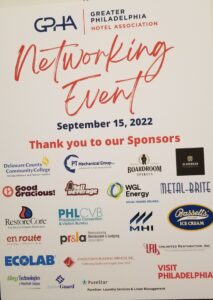 Hosted by GPHA's Events and Allied Member Committees.