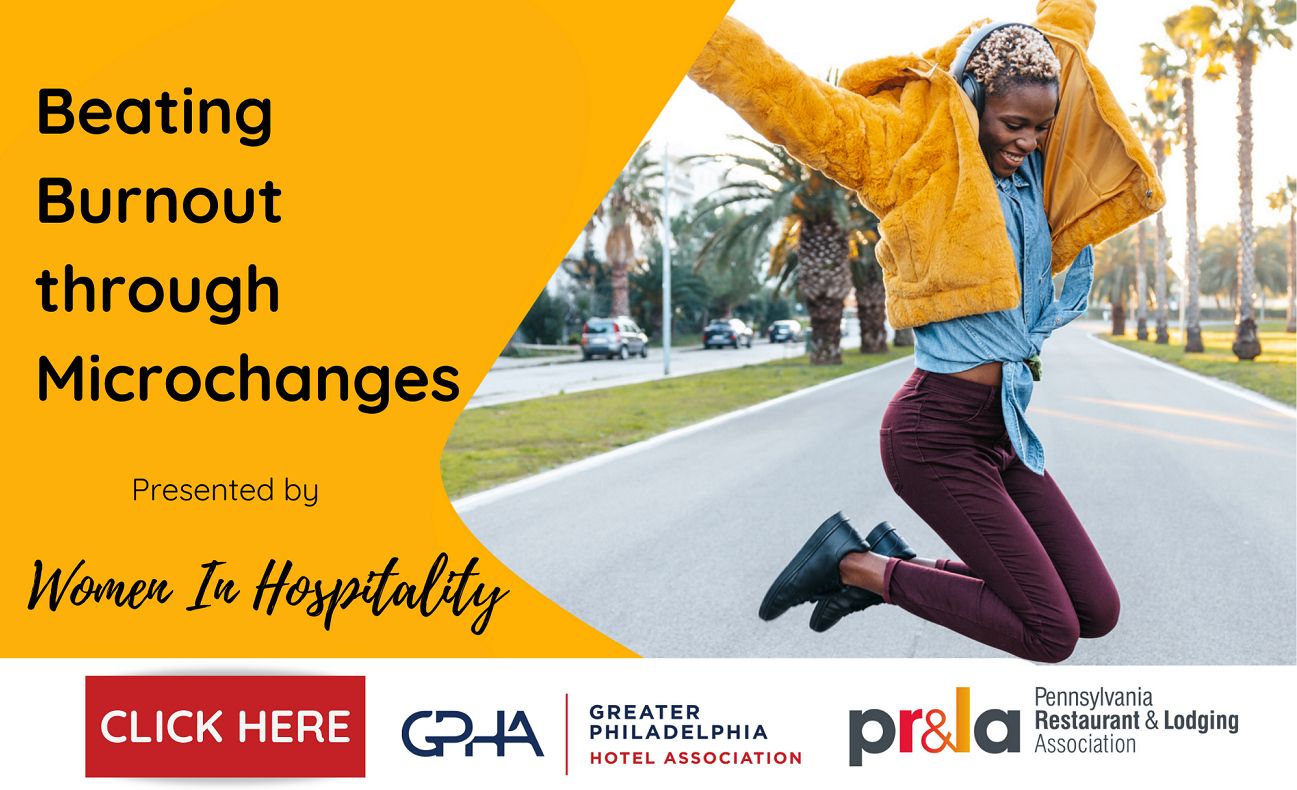 Is it possible for managers to grow a career and avoid burnout? GPHA invites members to join Intentional Living Expert, Megan Miller and Executive and Career Coach Johnny Guidry (formerly of Loews Hotels and Sofitel Americas) as they address one of the top concerns of leaders today: burnout.
While burnout is often discussed through a leadership and organizational lens, this interactive conversation will explore the one thing under your control: YOU.
Megan and Johnny will challenge attendees to get honest about inauthentic choices that unknowingly create resentment and fatigue, and to put in place a series of tactical, high-impact microchanges to rebalance the burnout tripod: responsibility, ambition, and boundaries.
This program is open to everyone!
Tuesday, April 4, 2023
3:00 PM  – 4:30 PM
The Inn at Penn, a Hilton Hotel
3600 Sansom Street |Philadelphia, PA 19104
We look forward to having you join us in The Living Room Lounge, a popular gathering spot in the late afternoon and evening for cocktails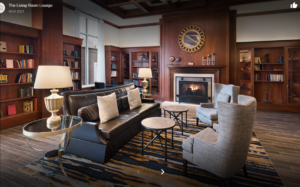 MEMBERS: $35
NON-MEMBERS: $50
Please join us and help us welcome special guests Megan Miller and Johnny Guidry!
Megan Miller is a professional speaker, host of Attention to Intention podcast, and self-proclaimed Intentional Living Expert. Megan is dedicated to offering high performing, go-getting professionals simple, daily micro-steps for putting attention to intention so they can stop sleepwalking through life and start living with inspiration and fulfillment.

Website:  megan-miller.com
16-year veteran of Human Resources and Training, Johnny Guidry is a motivational speaker and a career and executive coach. Having experienced an intense period of darkness that pushed him onto a path of emotional, spiritual, and professional growth, Johnny uses public speaking and coaching to help others follow their highest inner wisdom. His podcast, Refractive, focuses on releasing limiting beliefs, building a life that feels right, and the adventure of spiritual growth.

Website: RefractiveCoaching.com
Thank You to Ours Sponsors