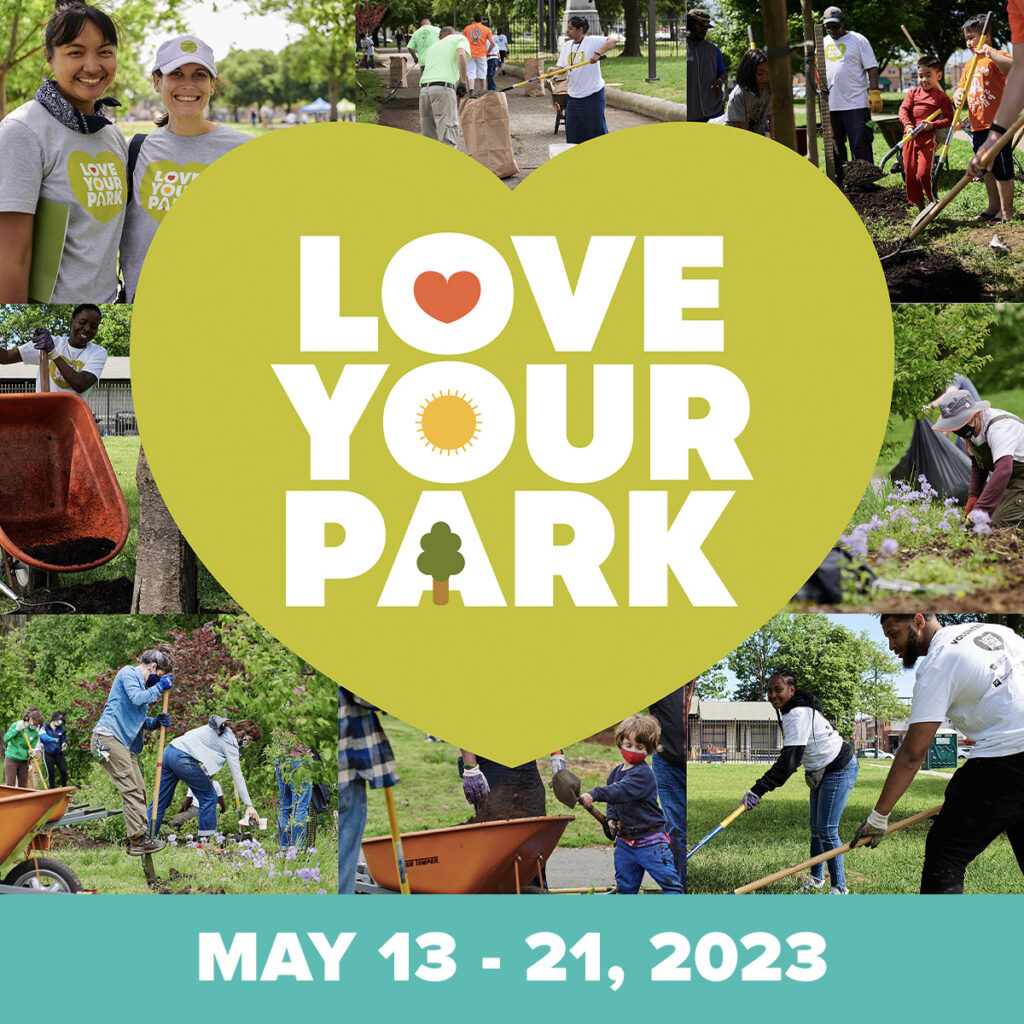 Join us on Saturday. May 13, 2023 from 9:00 am – 1:00 pm at Schuylkill River Park, 400 S. Taney St. Philadelphia, PA
HELP PARKS ACROSS PHILADELPHIA AND COMMUNITIES IN NEED AT GPHA'S LOVE YOUR PARK VOLUNTEER DAY!
Presented by GPHA'S Community Involvement Committee
Love Your Park is your portal to getting involved in Philly's parks bringing Philadelphians together to clean, green, and celebrate our public green spaces. At this volunteer event, GPHA members will be planting, sweeping, weeding, and tackling some projects at the Rec Center. Bring your kids!  The Free Library is bringing the book bike and will hold a story time at 11 am.
Registration: Please read the instructions and details CAREFULLY! You cannot register for this event through the GPHA office. You must visit the link below to sign up. Thank you for your support!!
Location: Schuylkill River Park, 400 S. Taney St. Philadelphia, PA
Date and Time: Saturday, May 13, 2023, 9:00am – 1:00pm
We will wrap up at 1:00 PM. You do not have to come for the entire time, any small amount of time is appreciated
Parking: Street parking only
What to wear: It is recommended to wear comfortable clothing and closed toed shoes are suggested for safety purposes.
Select "Other" under "How did you hear about Love Your Park?" Here you will write in how many team members will be attending. 
Questions?? Contact Sue Geyer by email at sgeyer@gpha.us